Goesnes B-17G n°44-8573 du 322ème Sq Bomb 91 BG
Goesnes B-17G n°44-8573 du 322ème Sq Bomb 91 BG
14 février 1945, crash près de Filée/Goesnes d'un B-17G n°44-8573 du 322ème Sq Bomb  91 BG, piloté par le capitaine Ellis.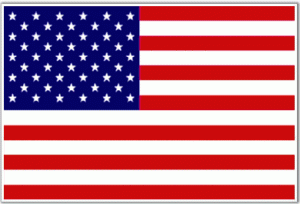 Mission:   Afin d'éviter un front inattendu de mauvais temps, la formation du capitaine Ellis a été bombarder Prague au lieu de  Dresde, initialement prévu. Là les tirs de la DCA ont fait peu de dégâts, mais sur le retour, la DCA située à Munster a  provoqué des dommages importants  sur 1 B-17 et mineurs sur 6 B-17 de l'escadron. C'est ainsi que le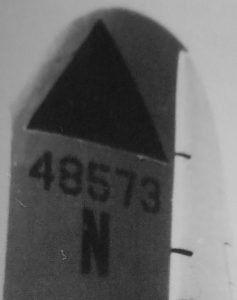 Capitaine Ellis a dû essayer d'atterrir à Goenes. Il a atterri sur les roues puis s'est crashé dans une campagne. Grâce à son habilité,  personne ne fut blessé
February 14, 1945, crash near Filée / Goesnes of the B-17G No. 44-8573 of the 322nd Bomb Sq 91 BG, piloted by  Captain Ellis.  Mission: To avoid unexpected face of bad weather, the formation of Captain Ellis was bombed Prague instead of Dresden, originally planned.  Then fire the flak did little damage, but on the return, in Munster, the flak caused significant damage to one B-17 and minor to 6 b-17 of the Squadron. Thus Captain Ellis had to try to land at Goenes. He landed on the wheels and then crashed into a field. Thanks to  his ability, no one was injured.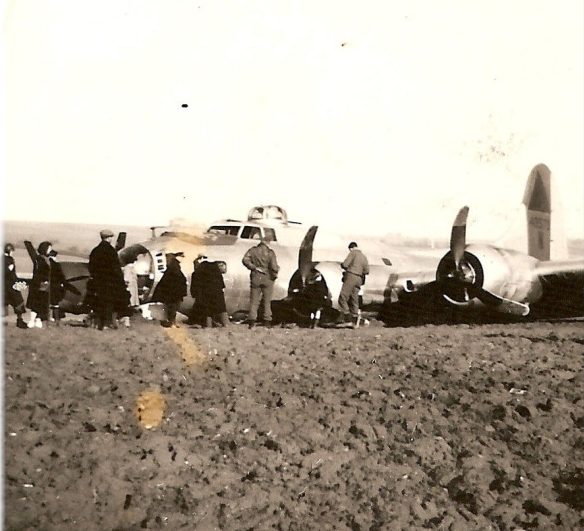 Photos offertes par Madame Ferrari Courtesy of Mrs. Ferrari