James William Baxter
James William Baxter
James William Baxter
Flight Sergeant – Mécanicien de vol – Flight Engineer
Mort en mission le 29/06/1943 – KIA 29th June 1943
Numéro matricule – Service number : 1020127
Âge – Age: 23
Force: Armée de l'Air Unité – Unit : Royal Air Force Division: 77 Sqdn
Mission: Cologne / Mission: Cologne.
Halifax II JB970 "Q" Décollage : 28 juin 1943: 22h54  –  Atterrissage : 03h56 Les bombes ont été larguées à 18.000 pieds quand les marqueurs T1 ont été aperçus. La lumière des incendies et des explosions sur la cibles ont été aperçus à travers les nuages. L'appareil a été touché par la DCA en quittant la zone. Tout le côté droit de l'appareil a été endommagé. Le sergent Baxter a été tué et le sergent Catley a été sérieusement blessé. L'avion s'est posé à Honington.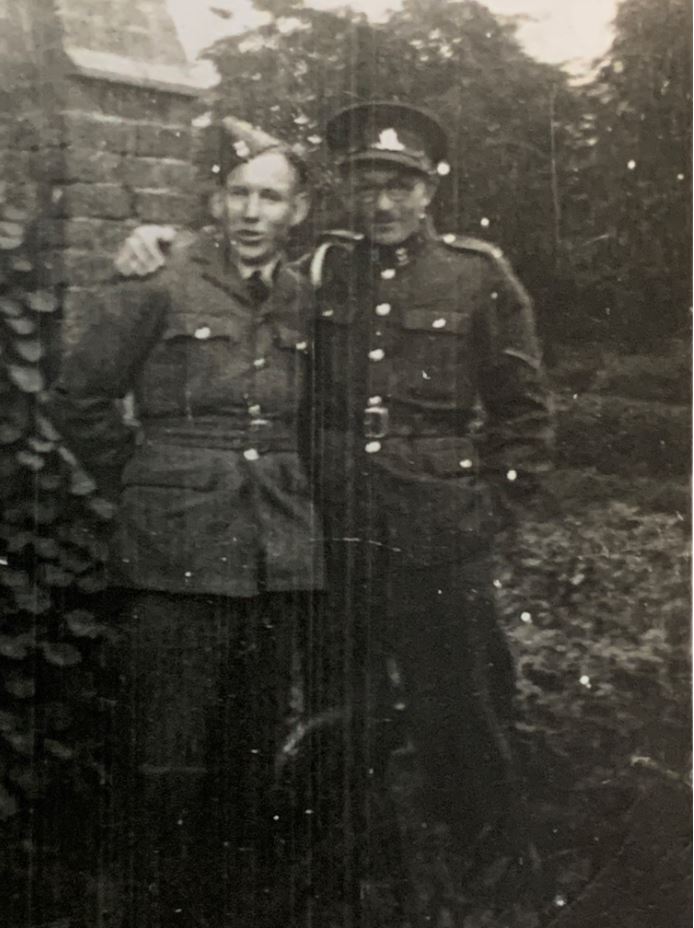 James W Baxter (left) with his brother-in-law, Frederick Blanchard (right) who was a sergeant in the Royal Artillery.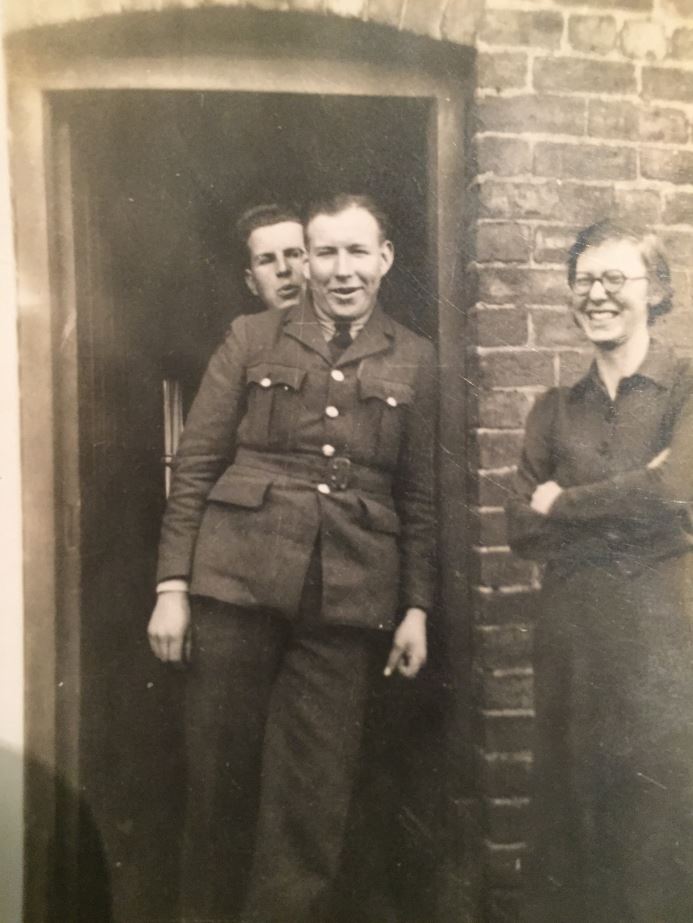 James Baxter (centre) with his younger brother Harry Baxter looking over his shoulder.

Courtesy of Piers Andrew