Sovet – Mosquito FB VI PZ309 SB-Z 464 Squadron
Sovet – Mosquito FB VI PZ309 SB-Z 464 Squadron
Mosquito FB VI  PZ309  SB-Z  464 Squadron  
27 February 1945
Crash : 1-1/2 miles west Sovet
Mission: This aircraft was detailed to carry out a night intruder operation over North West Germany on the night of 27th February
Lt John Frederick Filteau Pilot RCAF  KIA
F/O  HI Storen Navigator RCAF Injured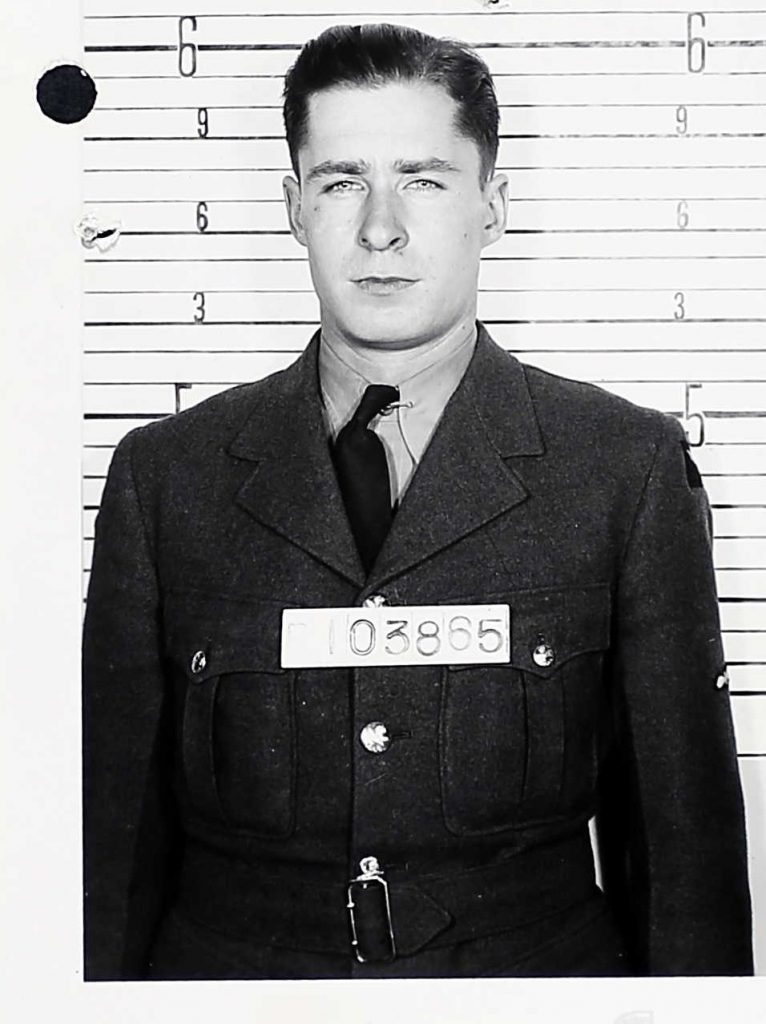 F/L John F. Filteau
Report of plane crash
At approximately 21.00 hours, 27 February 1945, a Mosquito Bomber crashed 1/2 mile west of Sovet, Belgium. A civilian who witnessed the crash informed this headquarters that the plane was on fire while in the air. The bomb load that the plane was carrying exploded at the time of the crash.
Sgt Victor R De Vivi, 32642914 arrived at the scene of the crash at 2200 hours. Upon arriving Lt. G. Wagenseil, of the 506 MP Bn was present and he informed Sgt De Vivo that he was in complete charge and would submit a full report to his headquarters. A closer investigation of the plane was not possible since the plane was still burning and there was a possibility of unexploded bombs.
While at the scene, cries for help were heard. Hurrying in the direction of the cries, Sgt DeVivo came upon F/L John Filteau, J 10125 of the RCAF. He appeared to be seriously injured. An ambulance was called and F/L Filteau was taken to the 130th General Hospital, Where he died later. Sgd Glenn A Trotter, Captain, CMP Commanding 1 March 1945 APO 350, US Army
The Mosquito in Wich F/O Storen was navigator crashed at P053919 (1-1/2 miles west of Sovet) wich again is 3 miles west of Ciney, at about 2100 hours o February 27th, 1945.
The U.S. Military Police who arrived on the scene soon after the crash saw no signs of F/O Storen but the pilot F/L John F. Filteau was found suffering from multiple injuries. He later died in the 130th US General Hospital.
F/O Storen walked into the Headquarters of the 296th US Military Police Coy at Namur about 8.00 hours. He was suffering from concussion.